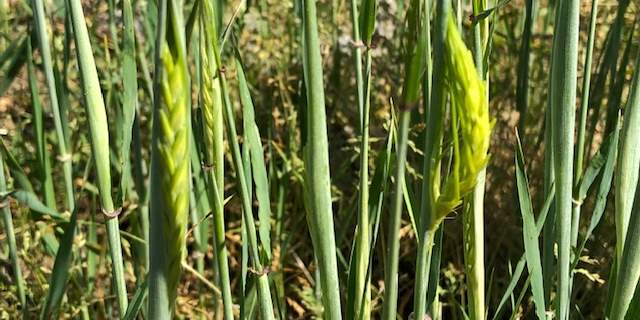 Food21 of Pennsylvania wants to demonstrate the power of connecting local farms' productive capacity to one of the fastest growing ...
Butler County Beer Circuit Expands
Breweries in PA | Mar. 12, 2020
Lincoln Avenue Brewery and First Sip Brew Box team up with transitional housing nonprofit HEARTH for its 25th anniversary beer
PGH City Paper | Feb. 25, 2020
Posted By: Jordan Snowden
Local Malthouse Receives Grant From PLCB
Butler Radio | Dec. 24, 2019
Posted By: Tracey Morgan
The Daily Sip Feat. CNC Malt
First Sip Brew Box | Feb. 24, 2020
CNC Malt Company receives funds for grain drying system
Courier Express: Dec. 21, 2019
Posted by: Jessica Welsh
State Liquor Control Board approves Beer Marketing Board grants
Post-Gazette | Dec. 4, 2019
BUTLER COUNTY BEER CIRCLE
Yinz Brewin'?
By Hop Nation USA | Sep. 11, 2019
Grain & Malting 101
Breaking Brews (Session 22)
By Jason Cercone | Jun. 26, 2019
CNC Malting serves up the flavor of Pennsylvania
Beer Me | May 20, 2019
By: Mike Pound
Silent Hills: Homebrewing (LIVE from the 3rd Annual North Hills Home Brew Fest
Hop Nation USA (Episode 107) | May 17, 2019
Five Pink Boots beers are in the works
Beer Me | Mar. 8, 2019
By: Mike Pound
Beer Release: Larimer IPA By Couch Brewery
Breweries in PA
Nov. 10, 2018
Four Points Brewing is open in Charleroi
Post-Gazette | Jul. 25, 2018
Posted By: Bob Batz Jr.
Malt company wants to buy Clearfield school
Butler Eagle
April 12, 2016
Awesome Farm to Tap program launches in Pennsylvania to cultivate hyperlocal beers